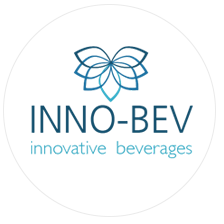 About Us
InnoBev Ltd. is an Israeli Food-tech company with its core innovation and specialization based on a multidisciplinary R&D approach combining Top food and beverage expertise with deep chronobiology science.
Introducing now BioLift -
https://www.drinkbiolift.com
Our Team
Mr. Gary Brenner
Mr. Gary Brenner: MA, is the founder of Brenner pharma/food Business Development Ltd., an Israeli-based company that helps young health and wellness companies create value and sustainable businesses.
Shiff Group
One of Israel's largest family-owned investment companies operating in the United States and Israel
Mr. Eli Faraggi
Co- founder & CEO Award-winning Food Tech entrepreneur with 11 years of experience in the global beverage industry
The Scientific Board

Dr. Risa Schulman, Ph.D.
Risa Schulman, PhD, is founder and president of Tap~Root, a functional food and dietary supplement expert, professional speaker and writer, and an industry leader with 20 years of experience including at major . Dr. Schulman holds a PhD in Plant Biology from Rutgers University, a Masters of Environmental Science from Yale University and a Bachelor's of Science from Tufts University. industry players such as POM Wonderful, Solgar Vitamins and Mars Botanical.

Mr. Saul Koder, MSc, MBA
Mr. Koder specializes in large scale fermentations, scale up from lab to production, microencapsulation technologies and functional ingredients fortification. Mr. Koder received an Executive MBA from Tel Aviv University, MSc in Industrial Microbiology and BSc in Biology from the Hebrew University.

Dr. Ziv Zwighaft
Dr. Ziv Zweigft Ph.D. in Biomolecular Sciences at the Weizmann Institute of Science, which researches the biological clocks in mammals and the relationship between metabolism and aging and the biological clock.In addition to his work, Ziv is one of the leading endurance athletes in Israel and abroad.

David Feder
David Feder Ph.D. in nutrition biochemistry, David Feder, RDN, has been a food, nutrition and health journalist for 26 years. In the 1990s he became a registered dietitian while completing research and coursework toward a Ph.D. in nutrition biochemistry at the University of Texas at Austin. Along the way he taught food science and nutrition while practicing as a nutrition counselor.